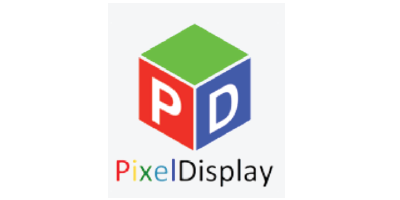 PixelDisplay
PixelDisplay makes the visual experience more colorful, dynamic, brighter, more efficient and healthier. Bringing eye-safety, and
longer battery-life to mobile and portable devices – prolifically, while accelerating next generation MicroLED displays. PixelDisplay Inc. was incorporated Oct 2015 in San Jose, California, focused on realizing pixel, digital and graphics innovations. Filing international patents in 2016, distinguished papers published, and live demos attracting international1 attention. It's hard to imagine a world without displays. Even at 1.5x faster than Moore's Law, they're still the most expensive component in a mobile device, and responsible for more than 60% of the battery drain. Thin, Flexible and High Dynamic Range (HDR) have
become the key features of phones, laptops and TV's. OLED, and Quantum Dots (QD) to achieve this dramatic new experience. However, both technologies have issues with cost, lifetime, brightness and efficiency. And the Blue light emitted by these displays is now proven4 to accelerate macular degeneration (blindness) as well as disrupting sleep. With half2 the eyeballs watching video on mobile devices, better solutions are urgently needed.