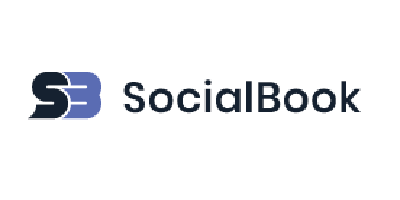 SocialBook
SocialBook is an influencer marketing platform created by a dream team made up of entrepreneurs, influencers, engineers, marketing managers, and Big Data experts. Their unique combination of experience and knowledge helped to conceive, develop, and introduce an all-in-one platform and YouTube and Instagram analytics tool for influencers, agencies, and startups. SocialBook has transformed how influencer campaigns are created and implemented.
The results have been incredible and continue to inspire the core team behind SocialBook to continue to grow and improve their influencer marketing platform. With a support team of over 20 in Asia and US, they're able to quickly address customer demands, stay abreast of industry news, and continue to be a step ahead of their competitors. SocialBook excels when it comes to offering new features and providing YouTube and Instagram analytics tools that build campaign success.
SocialBook is also venture-backed by some of the most recognizable names in the investing arena. The team also considers the influencers in their database and the clients who need them part of their family as well. Whether you're an influencer looking for a database to showcase your services or a company looking to begin a campaign with a qualified influencer, SocialBook is the exact influencer marketing platform you're looking for.
To learn more about SocialBook, be sure to follow its team members on LinkedIn and SocialBook on social media.